During the process of finding the right web hosting for your website you have to traverse through different providers. There are certain parameters and aspects to keep in mind while finding the right hosting provider for you one of such factors is the platform, everyone wants to enjoy the easy to use platforms but at the same time he does not want to experience any limitation when it comes to the controlling powers. So you would certainly need a platform that comes with a simple interface and offers the extended array of functionalities so that it suits the exact requirements of the beginners and the advanced users, cPanel is undoubtedly the most preferred choice here due to its intuitive interface along with wider controlling capabilities.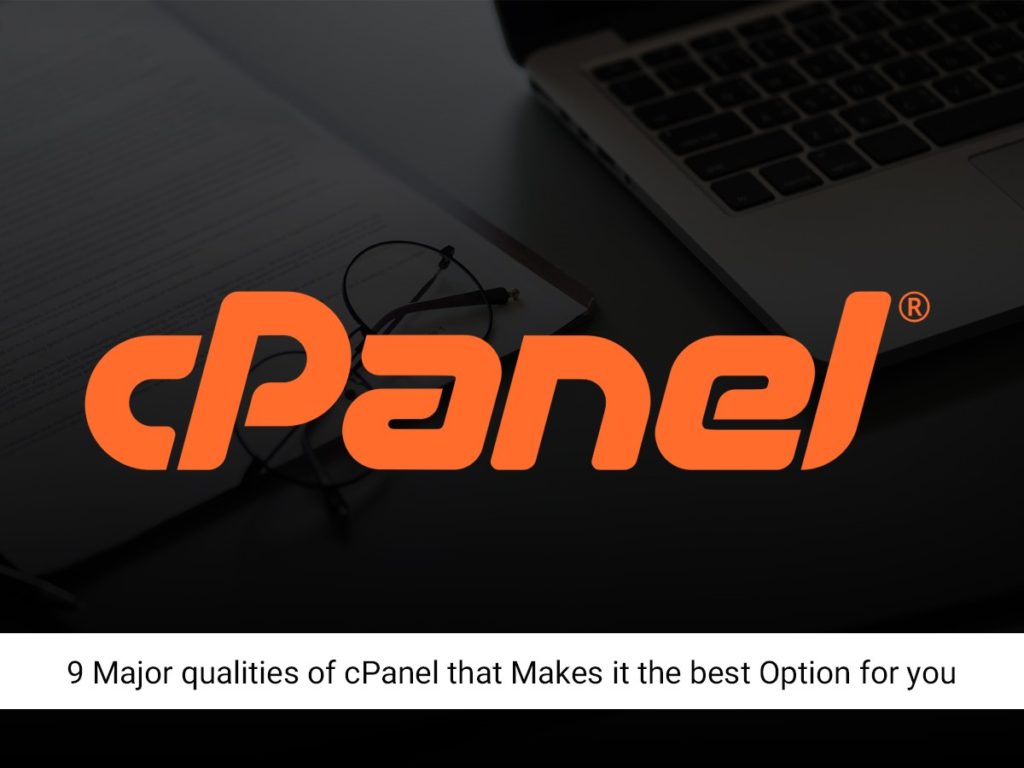 This web-based control cPanel is widely used by website owners for management and administrating of their websites without having to juggle with extensive technical complications. Besides, cPanel also aids in website creation process due to multiple inbuilt features.
Scalability and extended freedom
Being open source application the Linux's architecture offers greater scalability and more liberty to the users that can actively enhance their capabilities. CPanel hosting is the best option for you if you wish to enjoy the optimal advantages out of your Linux hosting.
Needless to say, whether you are a developer, designer or a business owner with high ambitions you would certainly not go for the technologies that restrict your capabilities nut would rather prefer the ones that takes your capabilities to the next levels. With all its goodness, Linux certainly belongs to the second category.
Intuitive interface
Another benefit that offers Panel a cutting edge in the hosting industry is the intuitive interface that makes it extremely easy even for a novice to use cPanel for various admin and management functions.
This benefit would be highly appreciated by the businesses that don't have much exposure to technical knowledge and lack the sufficient funds to hire extra hands for managing their hosting environment.
With the minimum investment of time and efforts they can independently take care of various aspects related to their web hosting with the help of simple interface offered by cPanel.
Vast array of user friendly features
cPanel comes with a comfortable array of user-friendly features as well as software for technical assistance. You can easily handle the routine administration or even make any changes on our website.
In fact, you will be able to enjoy the multiple capabilities allowing you to configure, create and alter the website structure without having to face any technical bottlenecks.
Database utilities
cPanel offers you the best options to create MySQL database by wisely utilizing the PHPMyAdmin. It offers you multiple database capacities that include but are not limited to creation, modification or deletion of a table as per the varying needs that empower you to enjoy an enhanced control over database management.
CPanel also comes with precise options those facilities SQL file importing in your database.
Backups and Restoration
Backup and restorations are two other fronts where the cPanel guarantees maximum satisfaction to the clients. Thanks to the user-friendly structure features of cPanel you won't feel any limitation while performing various backup/restorations tasks including both basic and complex activities like backup generation, backup retractions, downloading a full backup or SQL Database restorations.
You can easily take backups of MySQL database by using phpadmin.
However, you may need to go through some learning curve for performing all these activities but it is worth going through keeping in mind the considerable benefits it promises.
Email Functions
Being a user-friendly platform can offer you a wide array of email functions something that is frequently required by the corporate clients. In cPanel you will get the required toolset as well as an ideal environment to manage various tasks associated with mail accounts like adding changing or deleting the accounts.
Besides, you also get the powerful tools to take care of more specific needs like content filtration or email blocking.
File uploading/downloading
cPanel also facilitates uploading the files to your server or downloading them to the deseed locations with the help of a file manager that comes built-in with cPanel. Apart from that, you can also able to exercise the more specific controls like changing file permissions, URL redirects, and sub domain creation.
Thus you will never be short of options when it comes to the file management while you are using the cPanel.
Best personalization capabilities
The man aim of cPanel is to offer you the maximum ownership of your site by not only allowing you with extended capabilities but also making it easier to exercise various controls. That is why you will also get loads of helpful features and specifications for confidently mitigating your site.
A few of any capabilities offered by cPanel include installing/uninstalling extensions, creating a personalize error page, server status monitoring, creating add-on domain, adding parked domain and adding/deleting FTP account.
With all these functionalities you will never feel any limitations while maintaining your site.
Security
cPanel also shines fort when to come to the security environment of your site. In fact, you are able to create protected passwords, enable/disable browsing directories, IP address blocking/unblocking as per the needs and changing Panel password for enjoying a higher amen more reliable security.